PROPERTY CHART - IRON POWDER
| | | | | | |
| --- | --- | --- | --- | --- | --- |
| Iron Powder Material | Basic Iron Powder | Material Permeability µo | Temperature Stability (ppm/°C) | Resonant Circuit Frequency Range (MHz) | Color Code |
| 0 | Phenolic | 1 | 0 | 100.0 - 300.0 | Tan |
| 1 | Carbonyl C | 20 | 280 | 0.5 - 5.0 | Blue |
| 2 | Carbonyl E | 10 | 95 | 2.0 - 30.0 | Red |
| 3 | Carbonyl HP | 35 | 370 | 0.05 - 0.5 | Grey |
| 6 | Carbonyl SF | 8 | 35 | 10.0 - 50.0 | Yellow |
| 7 | Carbonyl TH | 9 | 30 | 5.0 - 35.0 | White |
| 10 | Carbonyl W | 6 | 150 | 30.0 - 100.0 | Black |
| 12 | Synthetic Oxide | 4 | 170* | 50.0 - 200.0 | Green/White |
| 15 | Carbonyl GS6 | 25 | 190 | 0.10 - 2.0 | Red/White |
| 17 | Carbonyl | 4 | 50 | 50.00 - 200.0 | Blue/Yellow |
| 26 | Special | 75 | 882 | LF filters, chokes | Yellow/White |
* Non Linear
Material #17 has been developed as a temperature stable alternative to the #12.
Frequency ranges shown are for best 'Q'/ Useful over broader frequency ranges with lower 'Q'.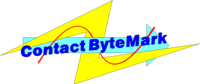 353 West Grove Avenue, Orange, CA 92865, U.S.A.
800-679-3184
---
© 1996 - 2002 CWS ByteMark
All Rights Reserved

CWS ByteMark is no longer affiliated with or its associates.